You know that saying "Damn, this party's a sausage fest."? The party we went to on Saturday night was called Weenie Roast. It actually has a story behind it. A long time ago, IIRC, some friends of ours threw a party and people kept on assuming that it was going to be a sausage fest. As it turns out, that party was a huge success and instead of tons of males, there were a lot of females. To carry on the tradition, Drew threw the party at his new place. His parents were moving to San Luis Obispo and gave their house to the kids. Lucky bastard! The house has a nice swimming pool and backyard area. Hardwood floors, a nice open kitchen with a chopping block from Williams Sonoma. Dammit, I was so jealous of that thing.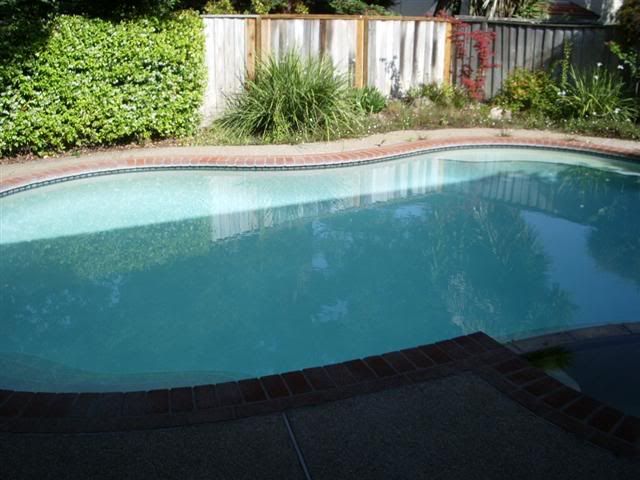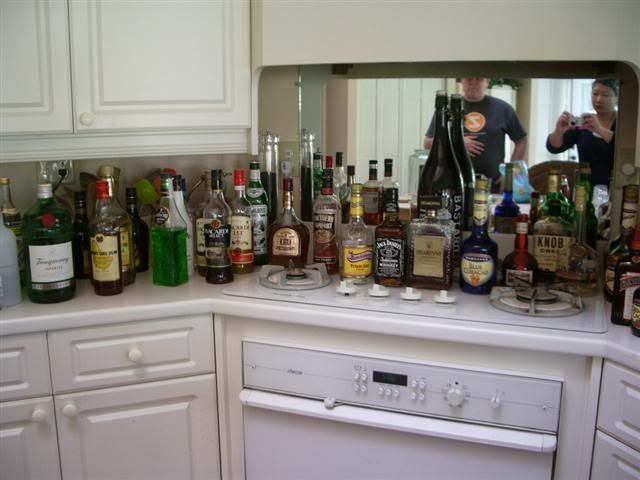 Anyway, Selena and Heather invited us to the party and it was like good ole times again. Justyn and I lived in an apartment complex with Heather. We had a lot of fun with them a couple years back so I was excited to see familiar faces again. Justyn, Donoho and I got there before everyone else, so we parked and chatted before Heather pulled up. We went inside and Drew had laid out a beautiful spread of glasses and booze. Impressive!
People began to arrive and soon the backyard was filled with chatter and laughter. Drew even had some meat staying warm in the oven. He marinated the meat in red wine and aromatics beforehand so it had a nice red smoke ring. Yummy...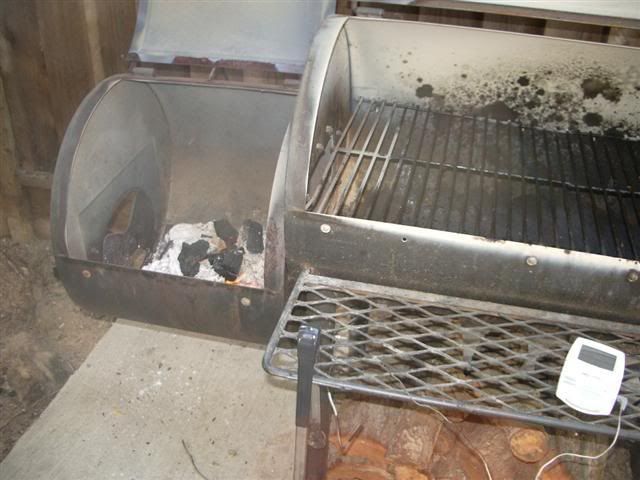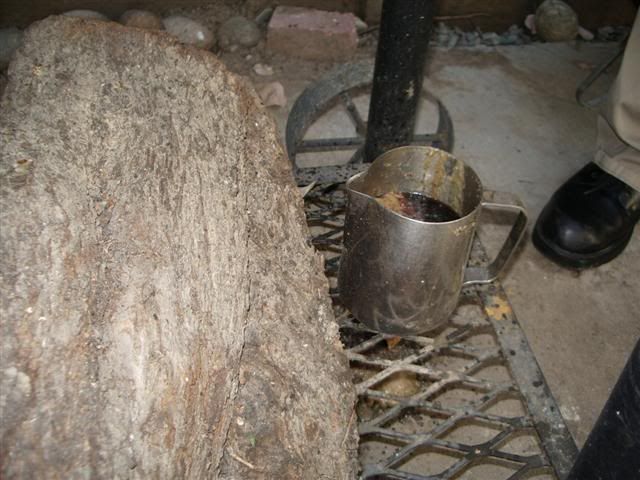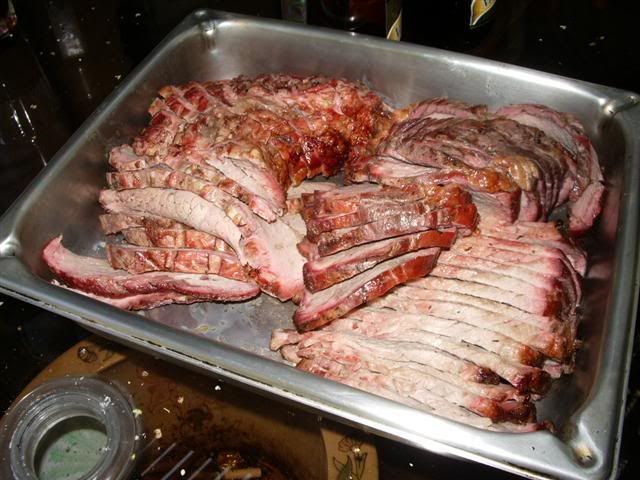 Selena arrived with her homemade blueberry vodka which was really strong, but good. She also brought a small baggie with her which I mistook for drugs. She gave me a small red berry and told me to taste it. I was a little skpetical, but as soon as I popped it into my mouth I was pleasantly suprised by a strong strawberry flavor. Sweet! She said they were Alpine Strawberries.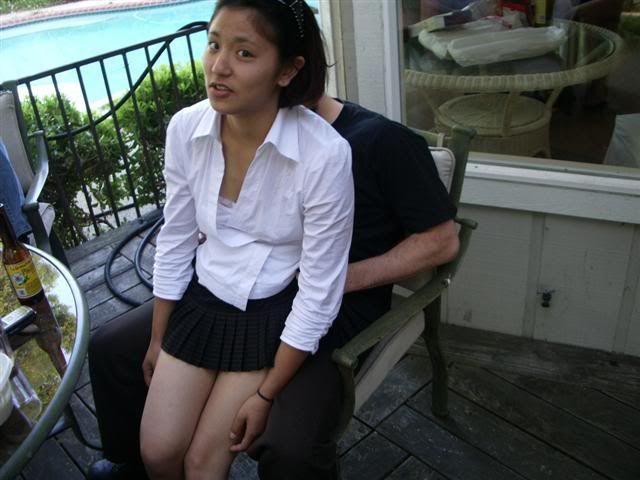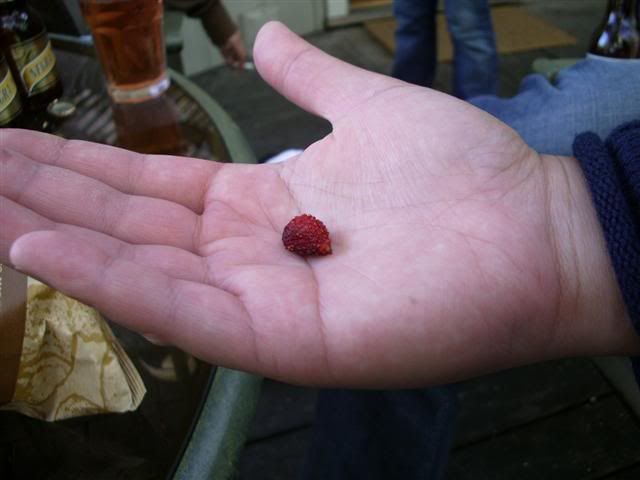 Then the debaucheries started and I got molestered by Selena. She's a fiesty one.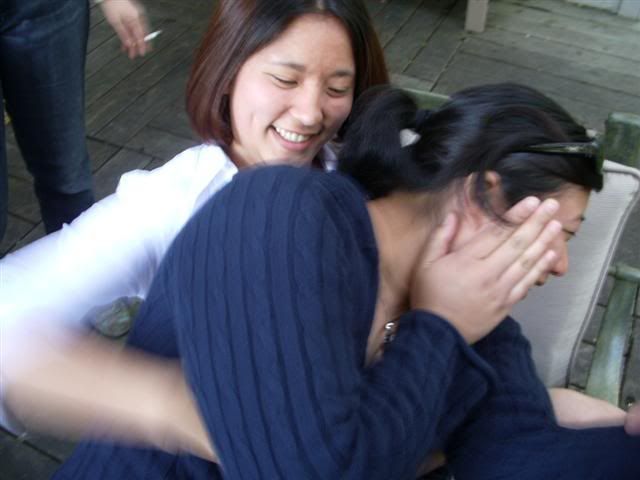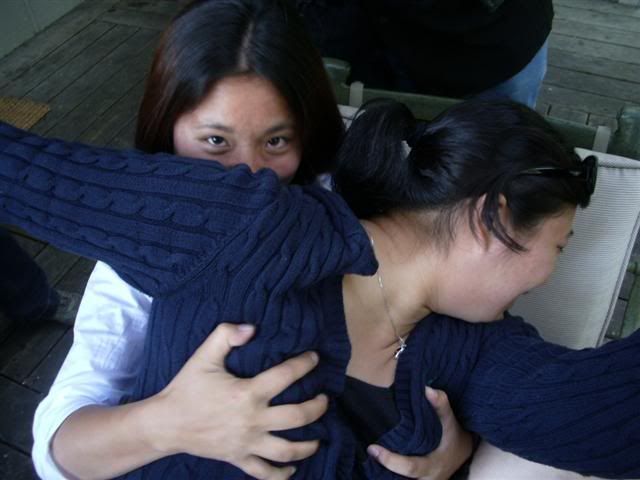 I don't remember much after that except the party being a blast! It was good seeing people that I haven't seen in a while and partying it up with them like time hadn't passed. Thanks to Drew, Heather and Selena for having us over! I loooove you guys!