On Saturday Justyn and I went to the Greek Festival in San Jose. It seems like he can't get enough of Greek food which is good because there were plenty of vendors drawing us in with the tantalizing smells from their stalls. Justyn had printed out some free admission coupons so we got in at no charge.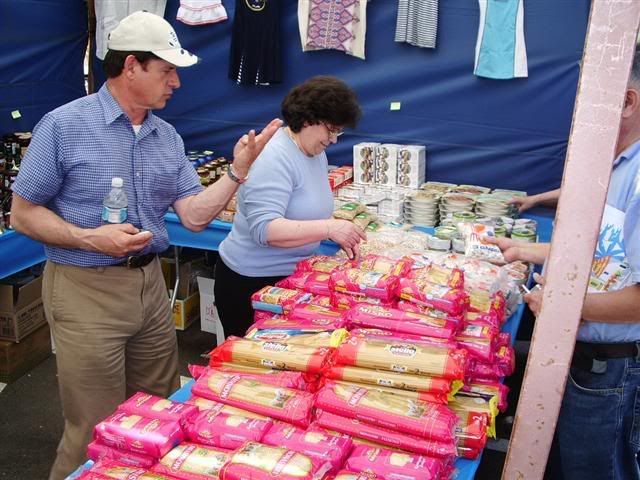 We perused some of the non-food stalls and then I spotted the Kokkari / Evvia stalls. We've eaten at Evvia before and it's probably the best Greek/Mediterranean food I've ever had. I've heard that Kokkari has even better. I can't see how that's possible, so we went to their stall to share their lunch plate and drinks. It was grilled lamb chops slathered in a really good combo of herbs (rosemary for sure) with rice pilaf, a slice of bread and salad. The verdict? OH EM GEE... so good. The lamb was very very tender and juicy with a nice charred flavor from the grill. The salad (which my Greek friend Yeorgios says is called horiatiki salad which literally means "village" or "country" salad) suprised me as well. I'm not a big greens eater but this was good. The dressing had almost pickled the cucumber and onion. The cheese balanced out the strong flavors of the dressing with it's cool creaminess. I tore my half of the bread into chunks and made an impromptu panzanella (sp?) salad. The bread soaked up the dressing really nicely. The only disappointment was the rice pilaf. It was on the mushy side, but still had good flavor.
Justyn ordered a glass of beer and I had some Greek red wine which was a little tart but it paired well with the lamb.
We walked around some more and Justyn found a stall that sold a deliciously deep fried dessert called Loukoumades. I made sure to snap a picture of the sign so I'd know how to spell it. These little donut-like pastries were topped with a honey syrup and crushed pistachios (Edit: Yeorgios tells me that it's not syrup, just honey and also has cinnamon). Justyn fed one to me and I could barely close my mouth around it. It was good but overly sugary in my opinion. I have more of a salty tooth. The cute thing is while Justyn was feeding me, a lady walked by and said "Aww... that's love." It almost made me cry! I'm so emo nowadays.
I snapped some other pictures as well until we got hungry again and decided on some moussaka and dolmas. While we walked by the stall, a freshly baked batch of moussaka was out of the oven and I watched in horror as the ladies picked off teh brown/black edges since it was burnt. I told Justyn about it after we sat down and he told me I should've told them to leave those parts for him. (He likes burnt food, I dunno why)
The moussaka was tasty, but nothing really to rave about. I'm so used to having Evvia's dolmas so these weren't that good either. Damn you Evvia for spoiling my tastebuds! To drink, I tried the Greek white wine which was very tanniny, but refreshing on a perfect day. While we were chatting and eating, one of the pastors walked by. He seemed like a celebrity with all the people following him around.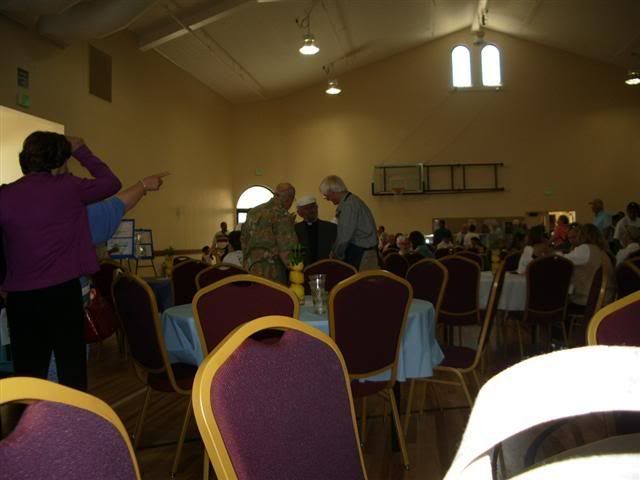 After the festival, we went to Coffee Society and walked around in the park across the street to kill time before a party called Sausage Fest. As we walked around the lake, we spotted these cute little duckies.