Yesterday, we went to the Fremont Chili Cook-Off to support a friend and master chili cook, Mark. A couple years ago, we attended this event and it was a huge success. I had a lot of fun screaming at people to get them over to the booth and try some of his great chili. We ended up getting a lot of votes and I believe our hard work paid off. Mark won an award that year which was very cool. Unfortunately, due to the previous night, I wasn't able to help out but we still made it to taste test and hang out.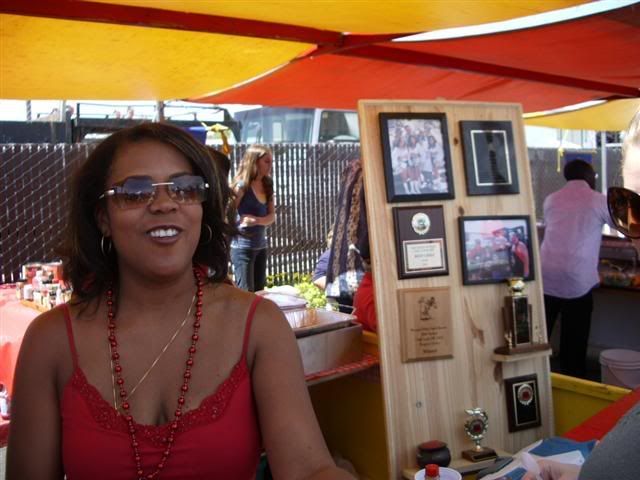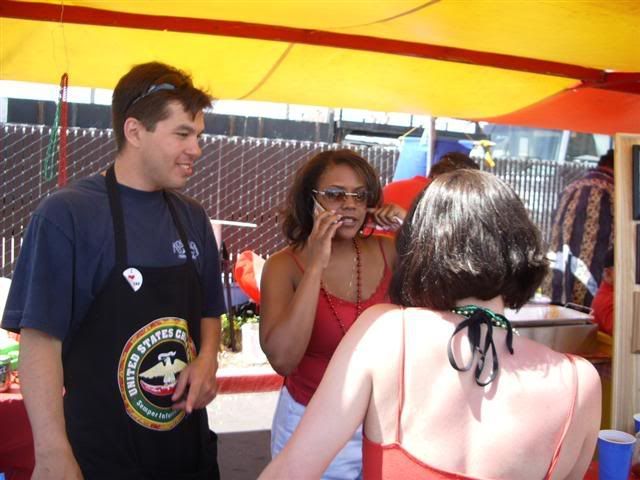 When we arrived, we purchased a couple taster kits which held small cups, a spoon, tickets, napkin and most importantly, a voting ticket. We wandered around trying to find Mark's booth, and finally found them at the very back being loud as hell. Same old Mark. We were immediately welcome to join them in the booth, but we wanted to hit up some chili booths for lunch. They gave us a huge bowl of their chili and in return, we gave them our voting tickets. There was no doubt that they should get our votes. The chili had a sweet background and packed tons of heat. My mouth was burning half way through, but I kept at it.
We hit up a few other booths and none came close to bearing the title of People's Choice. Well, OK except for one. It was a unassuming booth which belonged to a rotary club. I didn't expect to be impressed, but I was. Their chili had a very deep smokey flavor which was a bit on the water side, but very good. I felt bad for even saying it was good, but I won't say it's better than Mark's.
Mark's booth was near a pirate themed booth which was cool. After the competition was over, they came over to say hi. The costumes were really good. The main pirate guy even had the accent and lingo down. Of course there were libations thrown into the mix and things got crazy. I remember a blur of water guns with ice cold water and being sprayed a couple times. Dammit! Oh well, good food + booze + friends = most excellent of times. Thanks to Mark, his friends and family we had a great time! You guys know how to throw it down!
This guy's shirt said something about myspace so Angel grabbed him while he was walking and scared the bejesus out of him haha!
I think this giant spoon is yummmay! Angel and Donoho agree!
Mark and friends getting their boogy on...