I made it back home safe and sound minus a couple episodes of jet lag and air sickness. Justyn picked me up right on time and the first thing I wanted to do when I got home was take a shower and go right to bed. Unfortunately, I stayed up until at 1:00am before going to bed. I guess the jet lag hit me harder than I thought.
The next morning I was really craving some home cooking while Justyn went on a motorcycle ride. I made Teczcape's lion's head stew. This time, I made the tweaks to the recipe that I posted in the previous post. (By the way, I'm exhausted on a Sunday night so if my post isn't making sense, you know why.)
I used rice noodles instead of rice instead. I liked the noodles better.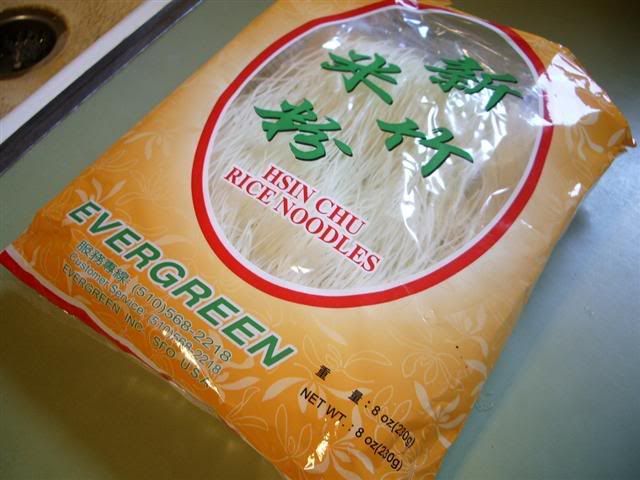 Here's a quick picture of it in the pot simmering away.