I find myself getting more and more used to Westford. Even the accents are starting to affect my speech. Before you know it, I'll start talking like a true Massachusetts native! Haha, OK not really. The good thing about today besides the food was the company. Within the past few days I've gotten to know some nice ladies that work at the Westford Juniper location. Yesterday one of them recommended that I go to Thai Jasmine for Thai food. Although it wasn't the best I've had, I still enjoyed it. I do miss bay area food though. I also met another lady that had recommended a "hole in the wall" Italian place nearby. I had planned on going there today so I sent her an email exclaiming how good the online menu looked. She asked what time I was leaving for dinner to which I replied 5:00pm. She asked to tag along since she wanted to go there again. I also invited the lady that recommended the Thai place.

I'm not familiar enough with directions around here so Lady 1 (Italian recommender) said she would lead. We all drove separate cars there and got lost twice on the way. She was thoroughly embarrassed, but we made it eventually. The restaurant was located in a tiny strip mall in the middle of no where so the outside had the qualities of a true "hole in the wall". However, when we stepped inside, I saw hardwood floors, a cute but chic little bar and black chairs and tables with white tablecloth. Very chic. It was casual and not stuffy, but this was definitely not "hole in the wall". In fact, a brochure in the middle of the table stated that the owner made their own wine (I think). Since I ordered mussels with white wine sauce and linguine, I decided on a Pinot Grigio. I didn't realize that I had ordered from a three course menu while my coworkers ordered out of the regular one. I got a salad, main course and dessert. One of my coworkers got the ravioli with marinara sauce and the other got a penne pasta with peas, proscuitto and some other stuff. Since I was starving after lunch (I went back to the Thai place and got some hot and sour noodle soup which was mediocre and very spicy), we got a garlic bread topped with cheese for our appetizer. According to Lady 1, the garlic bread was phenomenal.

We chatted while waiting for our appetizer and drinks. The garlic bread arrived a bit later and it was good. I like Bucca di Beppo garlic bread, but this was so much better. OMG, probably the best garlic bread I've had. The mozzarella cheese was oozy and slightly golden brown from broiling and underneath lie parmesan cheese! Mmm… I have a piece leftover in the fridge right now which I'll polish off tomorrow morning. Or tonight… OK, moving on. I don't want to eat so late at night. My entrée was OK. Well a little more than OK. The New England Prince mussels (I think that's what they were called) were succulent, sea breezy, juicy, little morsels. Yummm… The downside to that was the linguine. It was bland. I kept adding salt to it, but it didn't help. Oh well. Lady 1 finished her penne pasta and jokingly told the waitress that she hated it since she ate every last bit of it. Lady 2 ate half of her raviolis and meatballs. They're both Italian so I wondered how the restaurant measured up. None of them really commented on the food being good nor bad. We spent most of the time gossiping about coworkers and bosses which was both amusing and funny. Eventually, we paid the bill… err I paid the bill. I can expense it anyway hee hee.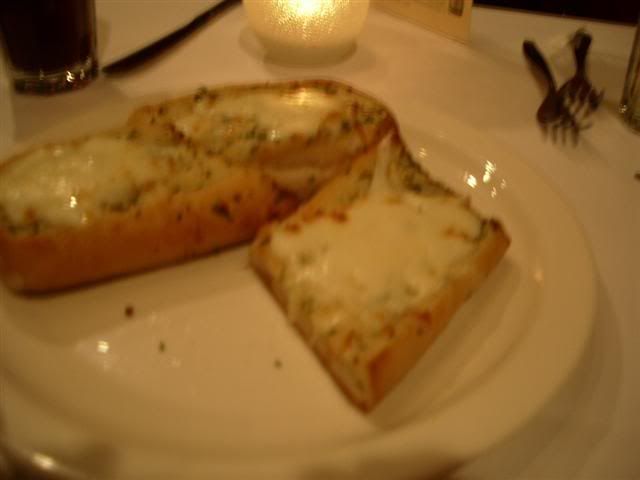 Lady 1 led the way back home and I gave her a thumbs up to let her know I knew how to get back to my hotel room. I was a little worried about my ever increasing pile of laundry. Not because it was gross, but because I didn't pack well for this trip. I needed to do laundry and I had gotten back to the hotel at 7:00pm. Most of the places around Westford close early and I was hoping the hotel had a laundry service. Luckily, they did. Not so luckily, I needed to drop off my dirty laundry at 7:30am to get it back the same day. Not good. Thankfully, they have a self help Laundromat which is $1 for wash and $1 for dry. Not bad compared the $40 I would have spent having the maids do it for me.
So right now I'm waiting for my laundry to dry sipping on a glass of Lindemans Shiraz I got from the local liquor store. I feared they closed at 5:00pm, but they were open until 10:00pm. That concludes my day….