The sucky thing about living in South San Jose is that there isn't much variety when it comes to Thai food. We discovered just that a long time ago, when we had just moved into our condo but I had forgotten all about it and stuck to what we knew was good. So after a while, Cupini (one of our neighbors) and his girlfriend invited us out to try a nearby Thai restaurant. I was really excited because I didn't know of a Thai restaurant in the area.


Cupini and his girlfriend walked over to our place and we carpooled to the restaurant. When we arrived, I immediately remembered the place although forgot if it was good or bad. Oh well, let's try it again. The place had a lot of customers in it for a rainy cold Monday so that was a good sign. We sat down and ordered drinks. I really craved a Singha beer, but again, I was still on my not drinking phase. I ordered a Thai iced tea instead while Cupini and his girlfriend ordered beers. Damn you guys!



We ordered soup, four side dishes and rice (plenty of food for four people). I can't recall what we ordered because it was a bit ago so forgive me. The dishes arrived like a train soon after we placed the order and soon our table was filled with the good spicy and flavorful aroma of Thai food. The soup was a little on the overly sour side, but still good. The rest of the dishes were OK, I mean I work in Sunnyvale which is close to Downtown Mountain View where I'm spoiled by great Thai food. If Erawan is the closest Thai place to home, then it'll certinaly do.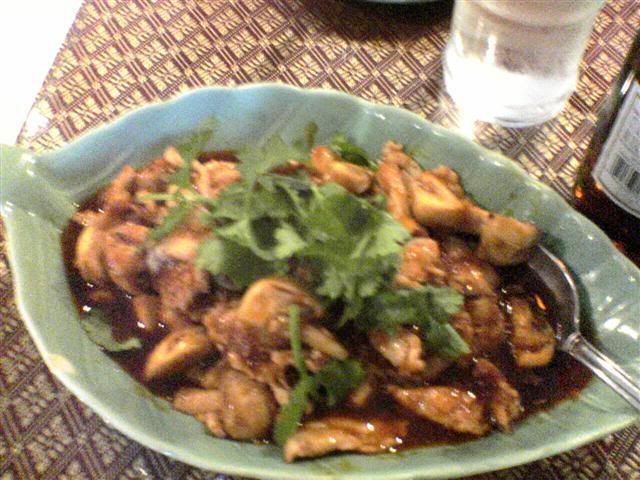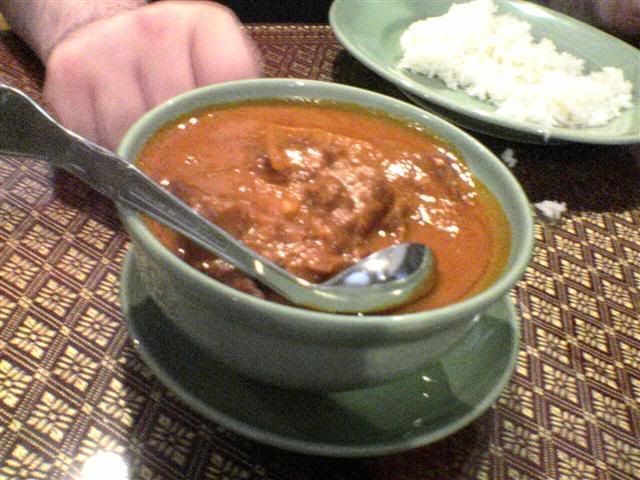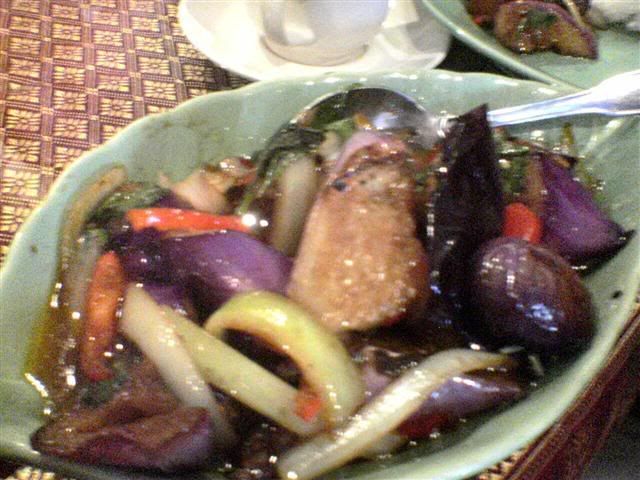 So if you live in South San Jose like I do, give this place a try if you're having serious Thai cravings. It good, but not the best there is.

Erawan Thai Cuisine
5945 Almaden Expy Ste D
San Jose, CA 95120