Yeah... so the name's not so glamorous, but from a flavor standpoint, they're really really yummy. It's my second time working with puff pastry, so I was nervous about shaping the pies so they wouldn't leak. 4 out of 5 pies turned out good. The one cracked and leaked out all the good stuff inside.
The first thing I did was chop up an onion and a few cloves of garlic.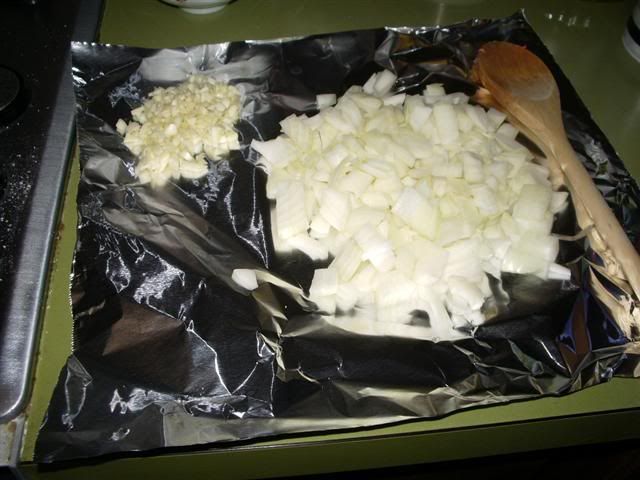 Add the onions, garlic and leftover sauce from the Irish Beef Stew.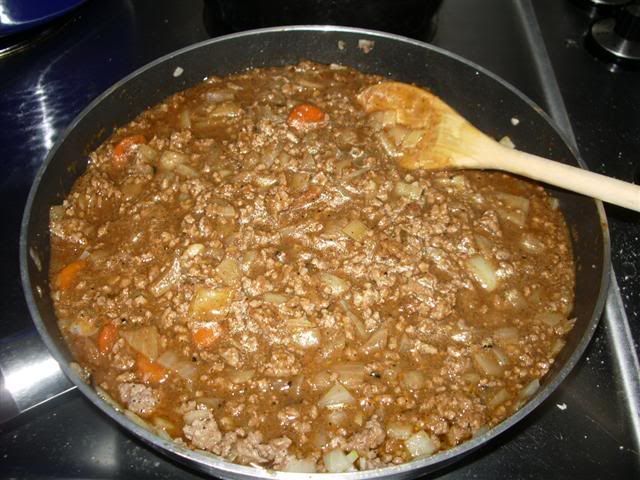 Then have fun making shapes. I made half moons and Justyn played around with his more, making triangular and one rectangular pie.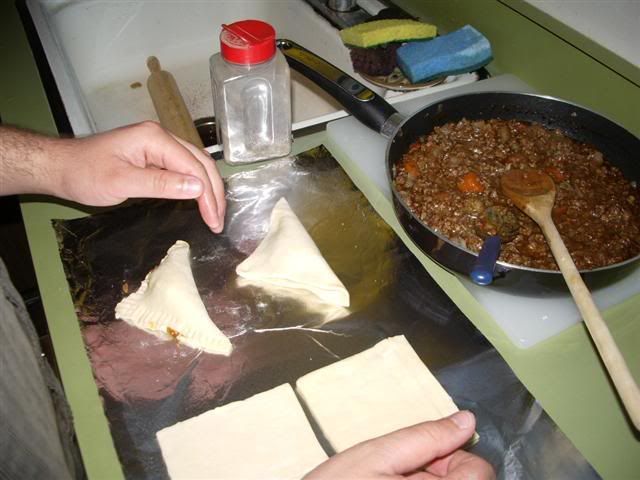 I wanted the tops of the pies to be a nice golden brown, so I brushed the top with an egg wash. I also garnished with a sprinkling of paprika.
The pies baked for 10-15 minutes in a 400 degree oven. Then let it rest for about 5 minutes and serve. I'm really happy with the way this recipe turned out. The HP sauce complimented the pies very well. We even have leftovers for tomorrow's lunch! Mmm.....