Saturday I woke up to Justyn leaving to go on a ride with Cupini. I slept in until 11:00am and decided to get up. I was worried that Angel would call me and my phone was really low on batteries. I got up, plugged my phone to the charger and watched some TV. Justyn came home soon after that and he wanted to take his bike to Evolution Suspension to get his bike worked on. I had bought him a jet kit and exhaust and he wanted to get those installed. Cupini rode with Justyn while I trailed behind them carrying the stuff. We hung out at Evolution Suspension for a little bit talking with Rob & Jane (the owners) and Jimmy. Justyn filled out some paperwork and then we went home. Cupini wanted to get some lunch so we decided on pho since he had a late night of boozing.

After lunch we cleaned up the condo for a bit. Justyn went for a walk and then went with Cupini to Cal BMW for something. I waited for Angel to arrive. About an hour went by and Angel got here. I was originally going to make won ton soup with Chinese chicken salad, but she doesn't eat chicken or won tons so I scrapped the idea and went with Irish Beef Stew instead. The recipe came from allrecipes.com, but I only used it for an ingrediant list and some direction. We went to the store to pick up groceries.

By the time we got home, chilled out for a bit, Justyn was home. I invited Donoho to come over as well. Angel wanted to help me cook, so I she became my sous chef for the night. She washed all the veggies and I cut them up. First I course chopped two carrots and onions and set them aside. Next I chopped up some parsley and garlic.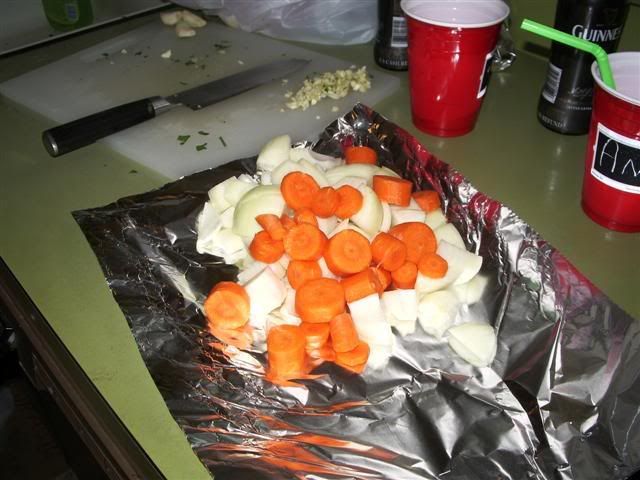 Me cooking in my dinky kitchen
The recipe called for a seasoned flour dredge for the beef so I added salt, pepper and cayenne pepper.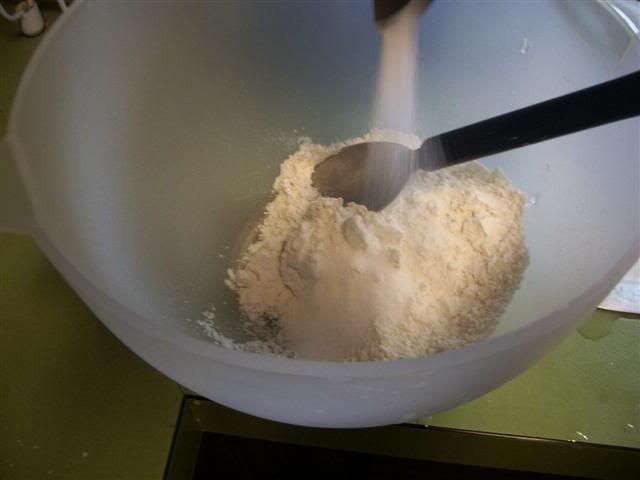 I heated up my dutch oven (hee hee) and added some olive oil to brown the dredged beef.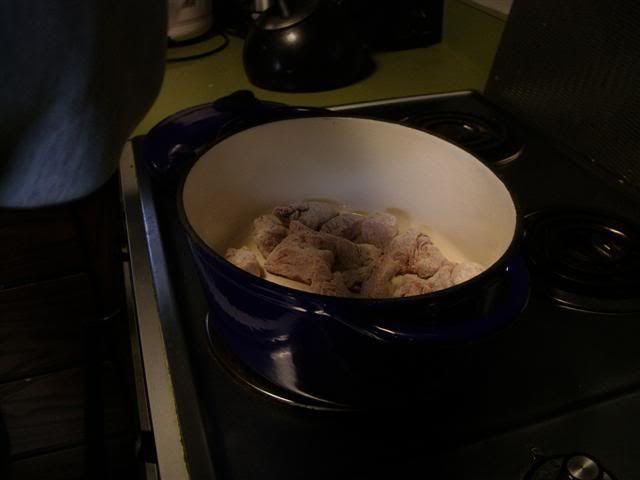 After the beef was browned, I removed them.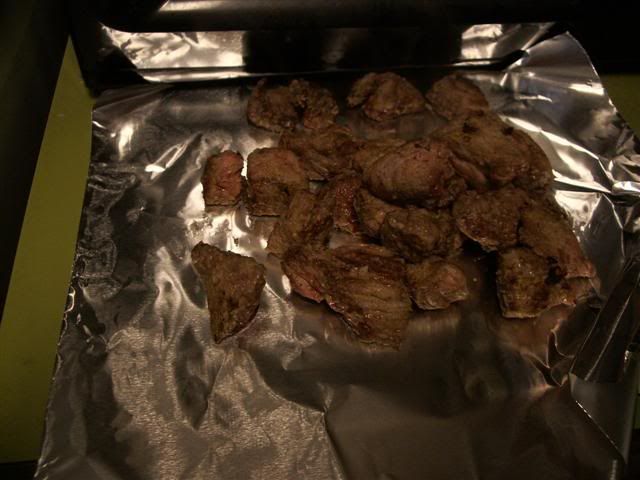 Next I added the chopped onions, carrot, two tablespoons of tomato paste and chopped garlic.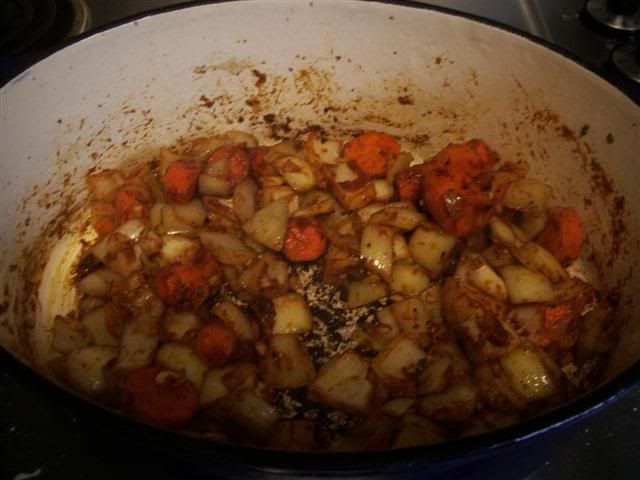 I deglazed the pot with a little bit of water and two bottles of Guiness and added a few sprigs of thyme.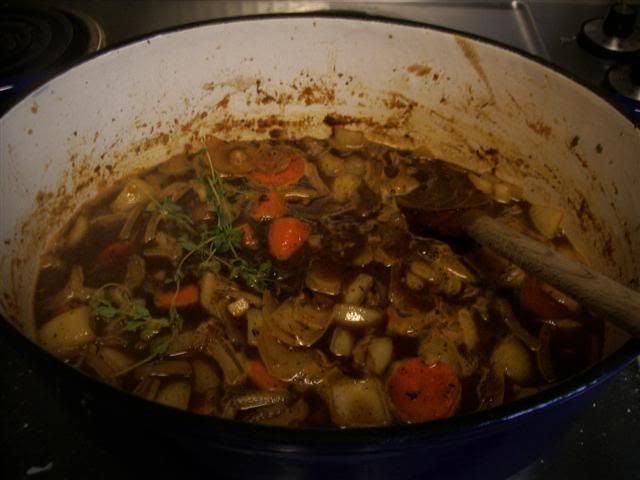 Using a wooden spoon, I scraped up all the fond that had built up from the beef and veggies. Mmm tasty!
I added the beef back in.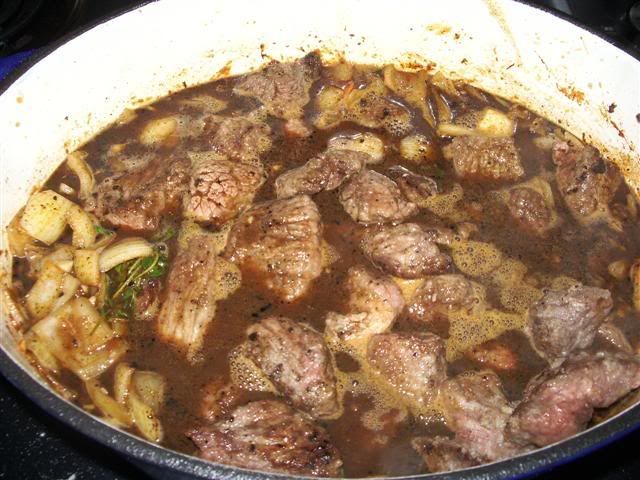 Then I dropped it down to a simmer for an hour and a half. It's ready to serve! The stew filled the condo with a lovely, comforting smell. Since it was a rainy day, this was perfect! While this stew was simmering away, I sliced a baguette, drizzled some olive oil and seasoned it. I broiled the slices for 5 minutes at 350 degrees. I took the crostinis out and rubbed some garlic on them.