Originally Posted on 02/07/07
I've been browsing a lot of foodie blogs lately and they've been keeping me occupied at work but also making me extremely hungry. One particular blog eatingasia.blogspot.com has been making me crave Southeastern Asian cuisine. This site will cause you to salivate and make jaws tingle. So anyway, after my daily dose of this particular blog, I set out on a mission to find a Malaysian restaurant local to my work.
Enter Baba Neo Restaurant. I went to their website (babaneo.com) which made it seem like a fu fu kinda place. When Justyn and I went there, it was in a somewhat ghetto looking shopping center. Inside the restaurant was a different story. The tables had white tableclothes, but it still had a somewhat humble feeling. We got seated immediately since we were first of the lunch crowd to arrive. Our menus promptly arrived and before we even decided what we wanted to order, complimentary bowls of a hot and sour soup were served.
Justyn was debating on getting something called the "Executive Lunch" which includes appetizer and some other things, but he changed his mind and got the sizzling beef platter instead which comes with rice. I ordered the Seafood Laksa noodle soup and a ginger spiced milk tea.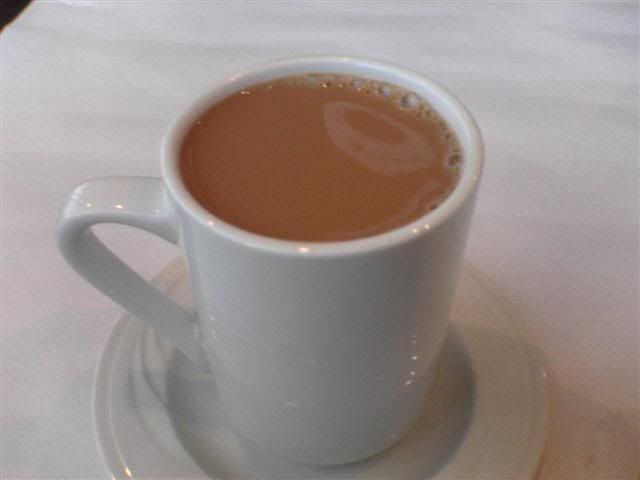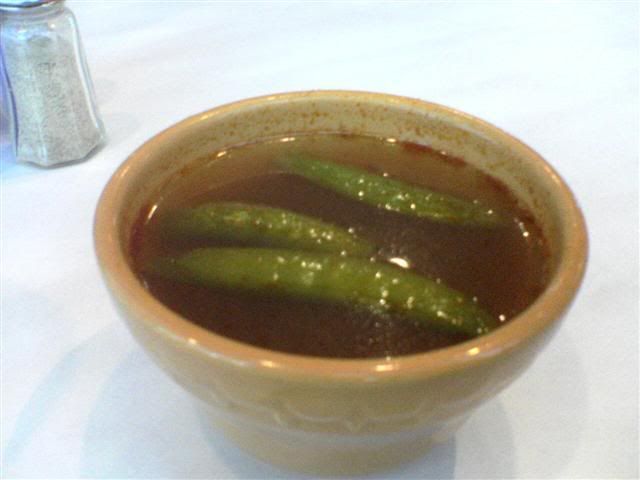 The complimentary soup was suprisingly good with a subtle but tasty spicy heat. It was both sour and sweet with green beans and other veggies floating around. I enjoyed the soup a lot and wish we had bigger portions.
My milk tea arrived soon after we finished the soup. It was too hot for me to try it so Justyn took first sip. He said it was good and gingery. Our entrees then arrived. My laksa came in a slanted mouthed bowl. Justyn's sizzling beef platter was served table side. They poured what looked like half cooked beef in sauce into the hot platter and put a piece of parchment paper on top to prevent splatter. That was pretty neat. We dove into our food and I tried Justyn's beef (haha). I thought it tasted really good, nice salty black bean flavor with a background hint of the bell peppers, onions & garlic. Justyn tried my laksa and thought it was OK. I started slurping away at my noodles which was really flavorful but at the sametime, somewhat bland. I lacked a saltiness, but with all the flavors in the laksa paste, it kinda made up for it.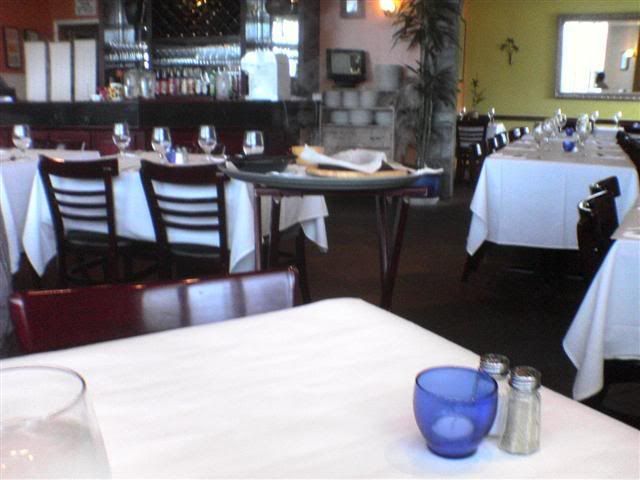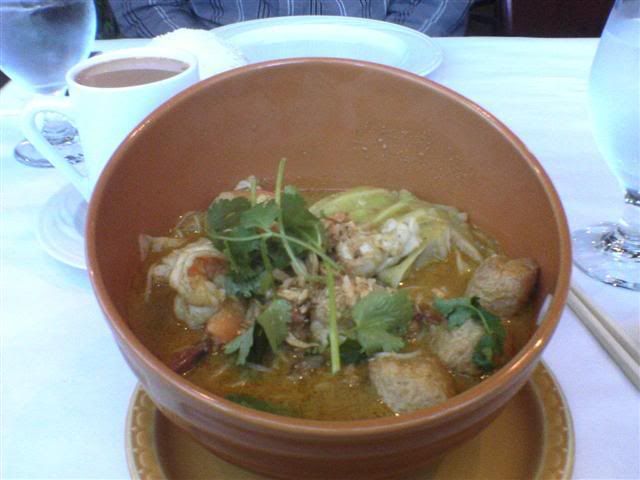 Halfway through our meal, three more groups came in and ordered appetizers. I have to say that their appetizers looked really interesting and yummy so I regret not getting any. Overall, the food was decent, but not to the point where it'll make me want to return for seconds. Next time I want to try something else to see if it's just the laksa that's mediocre. Anyway... we give this place a 7.5 out of 10.

Baba Neo Restaurant
311 Moffett Blvd.
Mountain View, CA 94043