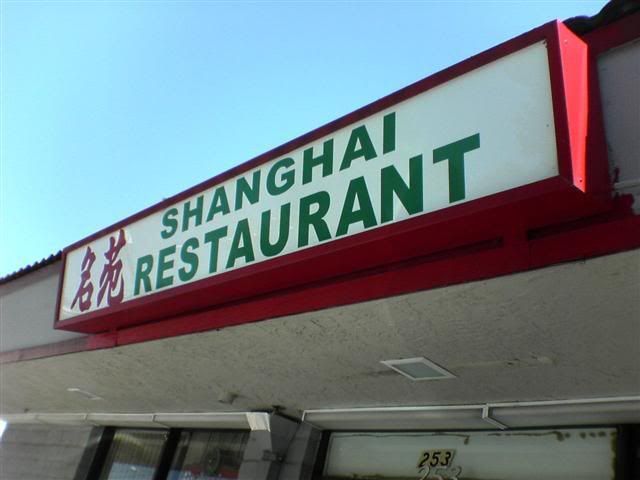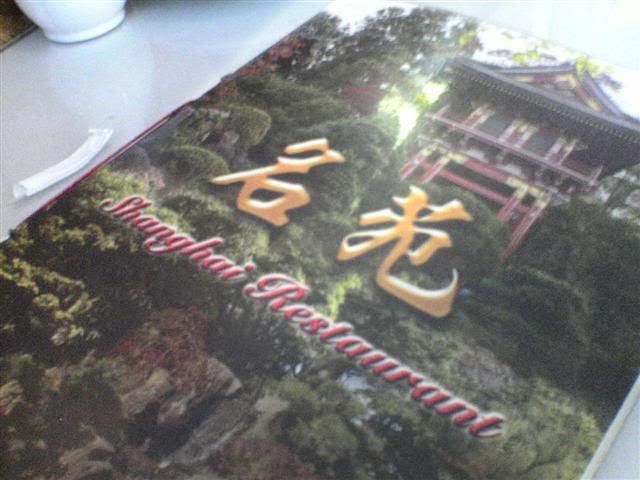 For lunch yesterday, Justyn found a new restaurant for us to try called Shanghai Restaurant. He said the reviews on yahoo.com were really good. It's located in a very small strip mall next to a meat market (haha yeah, I thought that was funny too). The outside of the restaurant is a little on the ghetto side. OK wait, it was really ghetto. On the inside, it was nicer. We sat at a booth and ordered some drinks. There's a $15 minimum charge for credit cards, so I got a Diet Coke. Even with both of our entrees and tea, it still didn't exceed the $15 minimum charge and we didn't have any cash with us. So, Justyn ordered some eggrolls for an appetizer. For lunch, I got black bean beef chow fun (different from regular beef chow fun, it's got that fermented soy bean stuff in it) and Justyn got some extra spicy beef lunch special. Both of our lunches came with complimentary hot and sour soup (alright) with (nasty soy based soggy) salad.
The eggrolls arrived freshly fried at the table along with our lunches. For some reason, Justyn's beef was wrapped in foil (haha). I asked him if the description on the menu said that it would be wrapped up like that but he just shrugged. Upon unwrapping the foil, a plethora (my new favorite word) of spice and steam rose up. It smelled really good and tasted good too. I stole a bite so I could sample it as well. It was spicy to me, but apparently not spicy enough for him. My noodles were really good. Justyn likes regular beef chow fun, so he wrinkled his nose after trying some. The eggrolls were nice and fresh, but I expected it to be stuffed with meat, not just cabbage and carrots. They were alright. Justyn liked them though.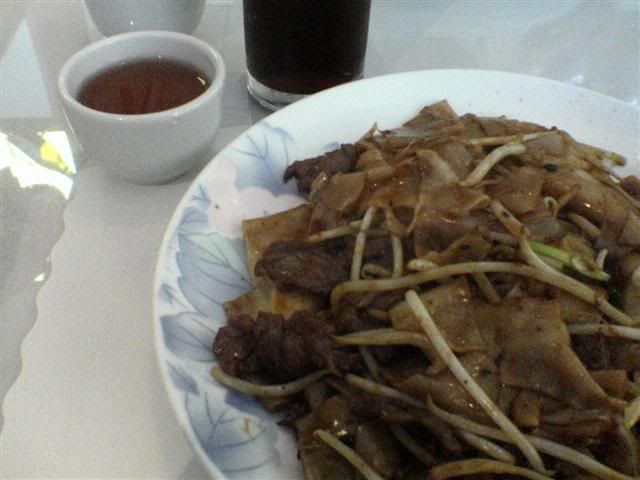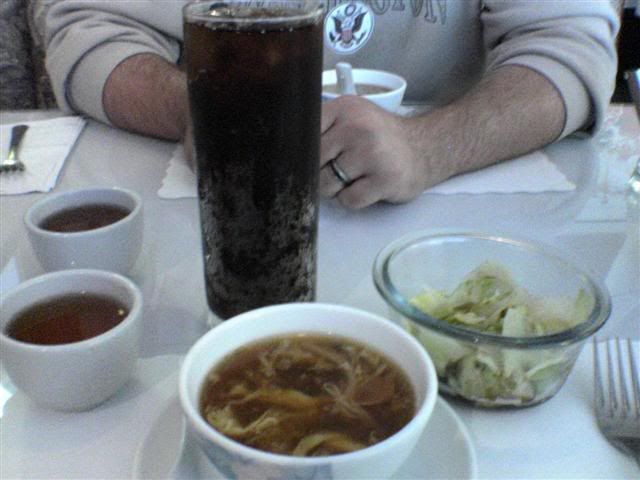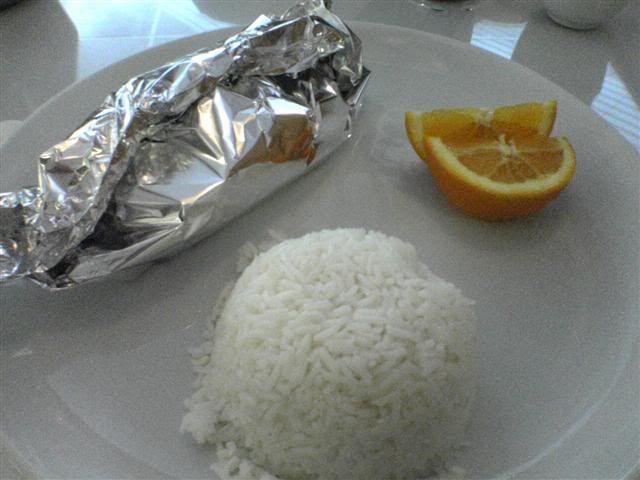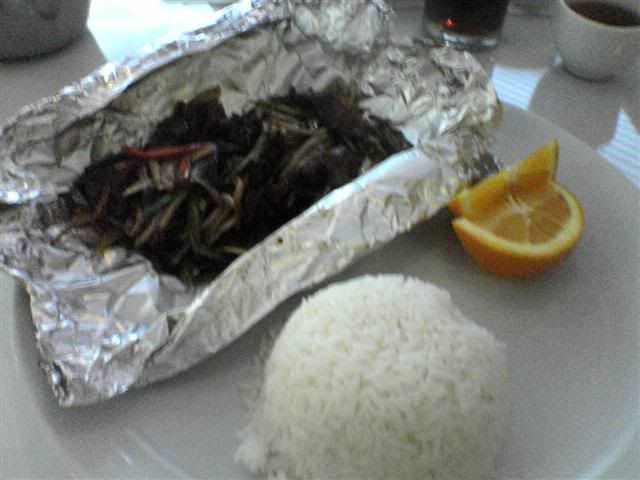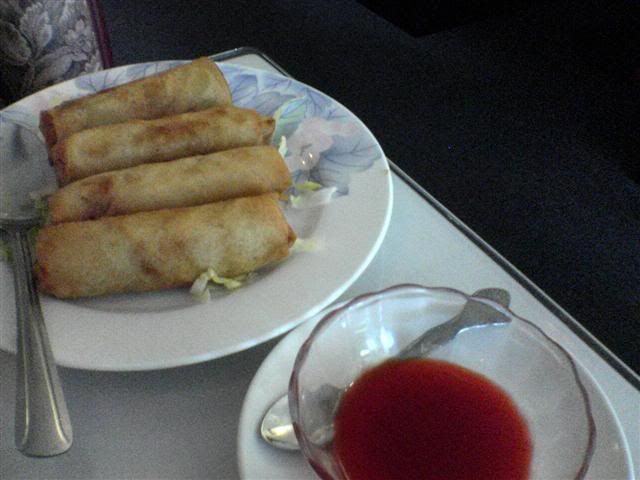 Overall, it was a nice lunch. The lunch rush was just beginning as we were finishing. I like this place, and would go again... but there's just so much other stuff out there to try! If you work in the Sunnyvale area, I'd recommend it. It's definitely cheaper than I originally expected and you get a lot food too.