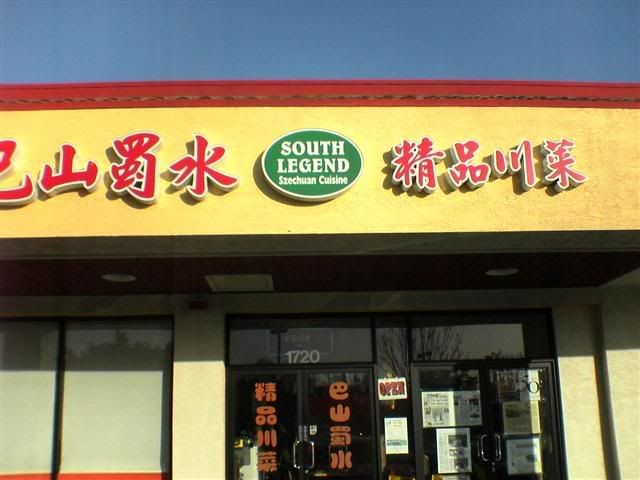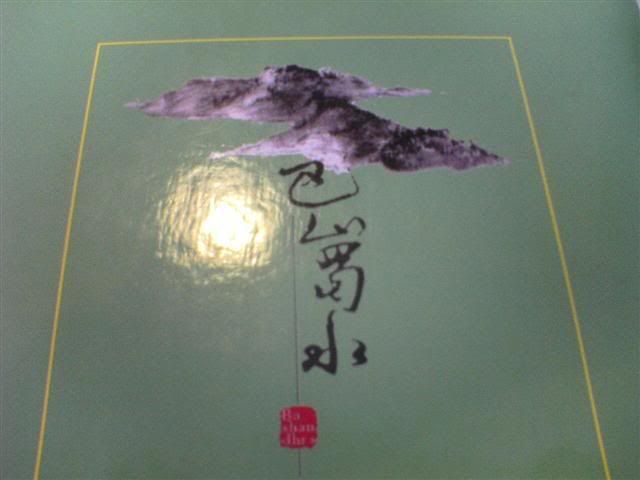 Sunday, we had brunch with our families. Justyn, his mom, my parents, sister and her boyfriend all went to Bamboo Garden in Sunnyvale for dim sum. It was good as usual, but I couldn't eat much because I had snacked too much earlier in the morning. My sister gave me a cast iron pan that I had left at my mom's house. I'll be making some corn bread with that soon! After brunch we were going to see Meet the Robinson's (Pixar's new animated movie), but Justyn had to go home. I was also supposed to go to Timmy's house to see the garden, but I missed that as well. So we just waited around for dinner to come. We had dinner at a Szechuan restaurant in Milpitas with Donoho and Jason.
The place is located in a very aZn-y strip mall which is a good sign if you want good aZn food. In this particular case it would be Szechuan. Justyn had told Donoho and Jason that he wanted to try it since he's a spicy addict. I told them that I didn't want anything to spicy so they ordered me some noodles that would be mild. Everything else was ordered spicy. I can't even tell you what we ordered exactly so I'll just post food porn for you to drool over.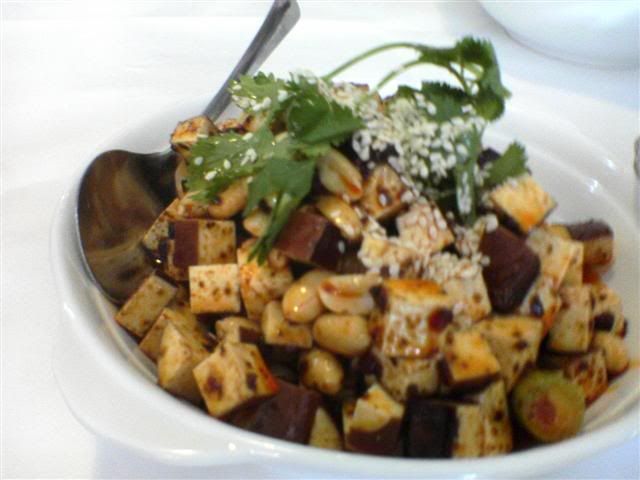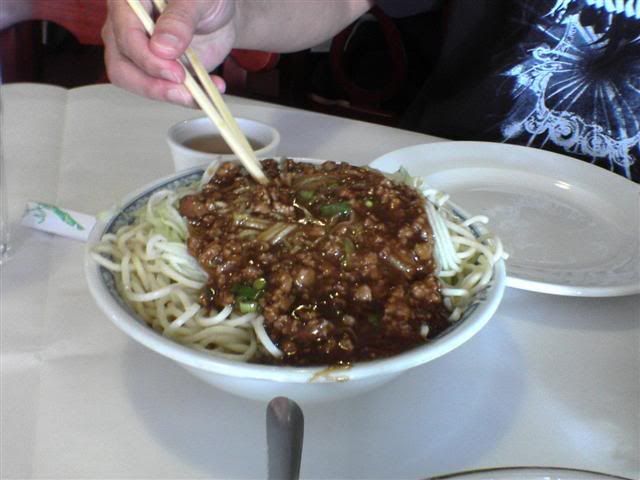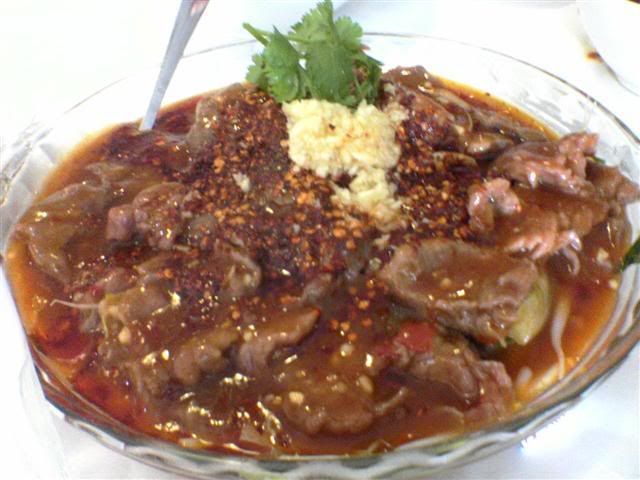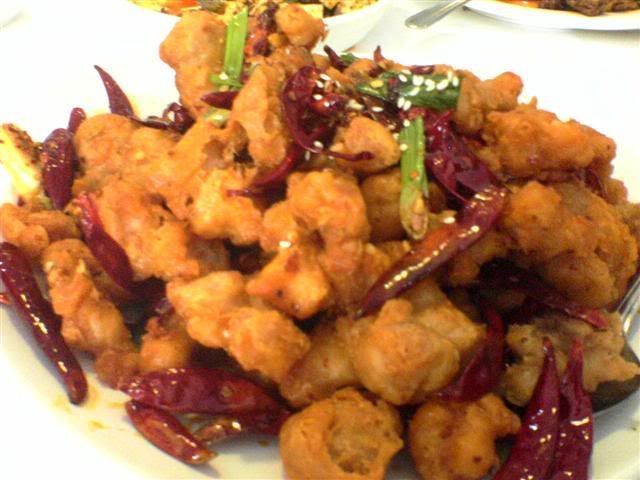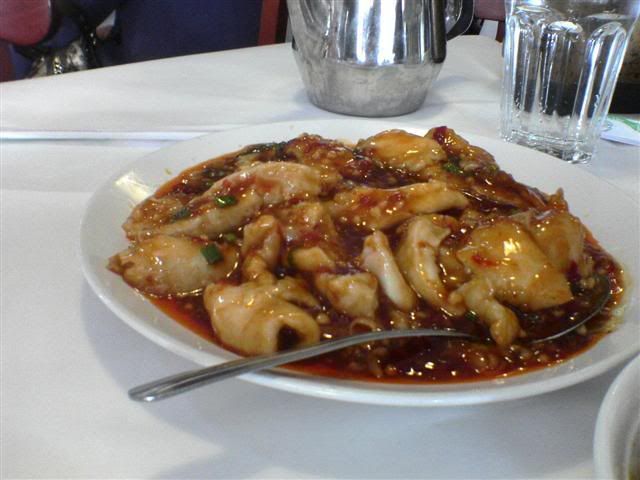 Jason being a good host and mixing up the noodles for us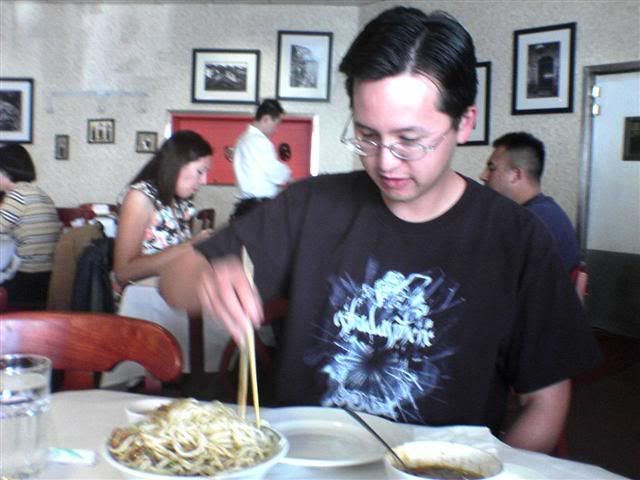 Donoho plotting something mischievous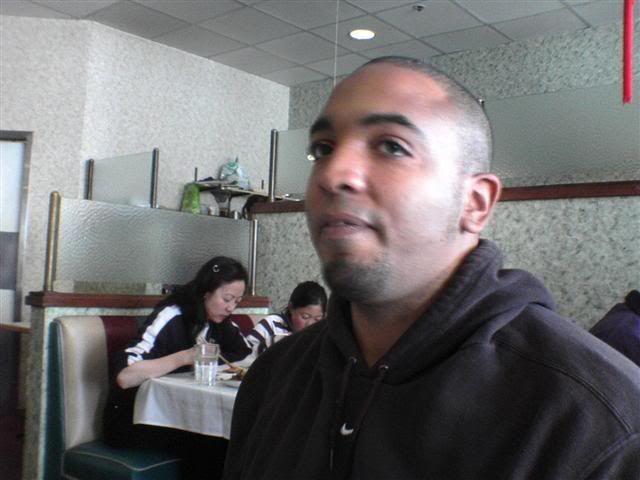 The following dish was especially memorable. It wasn't too too spicy, and it was really flavorful. I mean... who doesn't like bacon? At least that's what they called it. I think it's thinly sliced pork belly that has been braised or stir-fried. It's not crunchy, but you can clearly taste the five spice they used for the pork and the leeks. Mmmmm...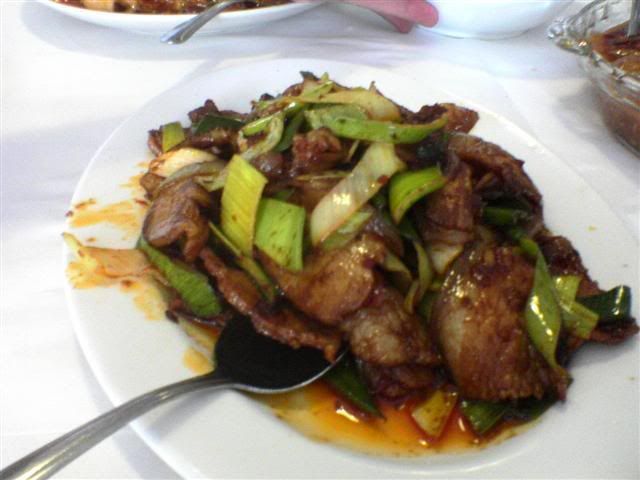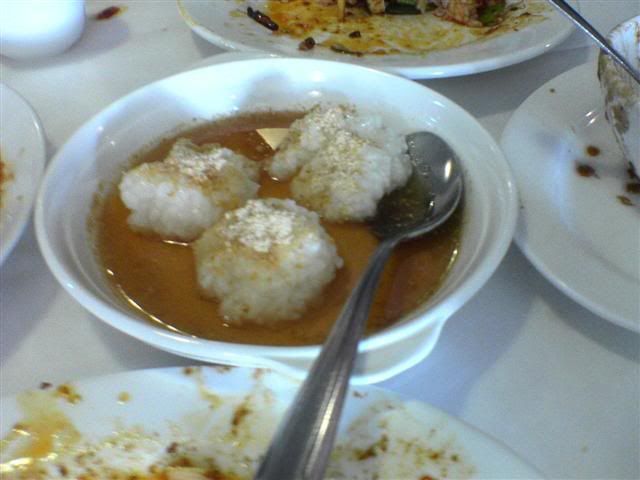 Overall the food was really good. As I've said before, I don't like overly spicy dishes. Everything that was served was tolerable and the heat of the dishes didn't kill any of the flavors. The ingrediants they used in the dishes stood out as themselves coming through just as powerfully as the heat if not more. I do have to say that the flavors were so strong that my noodles ended up being a little on the bland side. They were still good though, I probably wouldn't have ordered it had I known that the other dishes weren't overly spicy.
Service wise the waiter was very attentive and the food was brought out very quickly almost one after the other which was a good thing cuz we were hungry!

South Legend
1720 N. Milpitas Blvd.
Milpitas, CA 95035