Originally Posted on 01/28/07
Before the weekend got started, I worked from home on Friday. I was pretty bored the entire day but it was nice to relax a bit for once. Work has been at a non-stop but steady pace and both Justyn and I had been feeling like we were in a major rut. Ken came over in the evening for drinks and hanging out. At 1:00AM, he left and Justyn and I retired for the night. In the morning, I woke up really excited...

Justyn surprised me over the weekend with a trip to Napa. We started off the trip on Saturday morning and stopped in Milpitas to eat at a Korean BBQ joint (Bamboo 260 S. Abel Street, Milpitas CA 95035 408-263-6705). We both ordered pretty much the same thing. I had Bi Bim Bap & Justyn got Dot Sol Bi Bim Bap. The only difference is that mine was served in a silver bowl & his was in a heated stone pot. It was decent, nothing really special about the food except for the burning in my mouth after a couple bites.

When we got into Napa, we hit a few wineries before checking into the hotel. The first one we visited was Peju, but the line was so long we decided to go Alpha Omega. This winery was fairly new, I believe they said it opened last year in June/July. The wines were a little on the expensive side, but decent. I ended up getting a 2005 Chardonnay. We also took a couple pictures: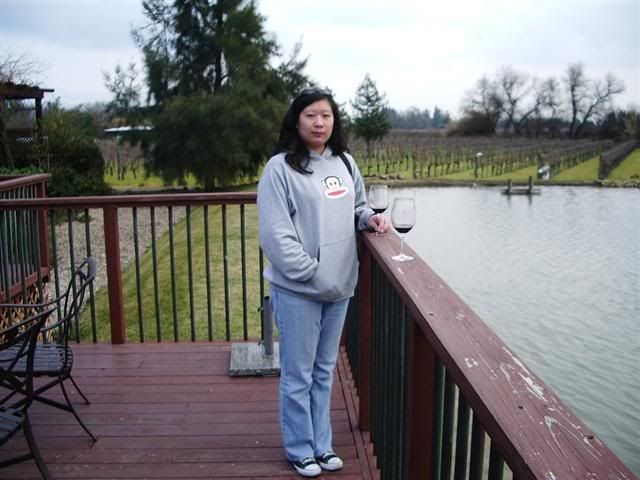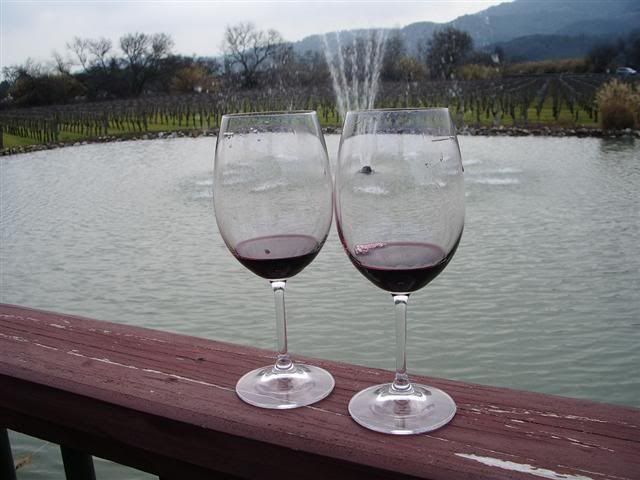 Justyn asked for Alpha Omega to recommend us other wineries to visit. They gave us two complimentary tastings at Provenance & Diamond Oaks. We went to Provenance and did a $10 tasting. Their wines were not so good.. Justyn almost threw up after tasting their port. I did enjoy their Merlot so I bought a couple bottles.
After Provenance we went back to Peju. Thankfully the line had died down. The wine guide took a group of customers and us upstairs to a special tasting room. We must've tasted about 7-8 different bottles. Our favorites were the Provance, Cabernet Sauvignon & Zinfandel Port. I had a nice buzz going on after that.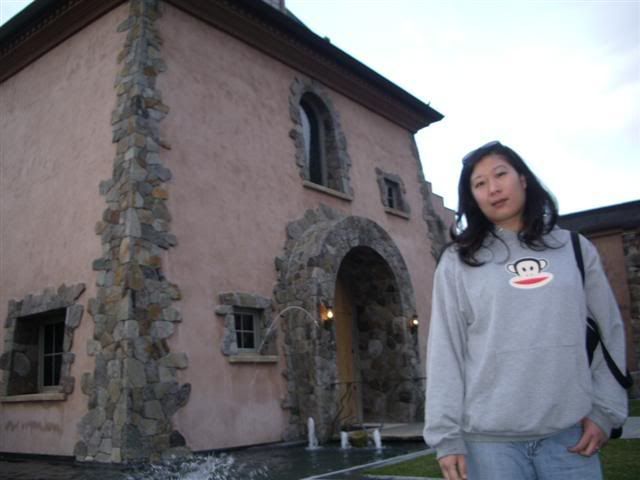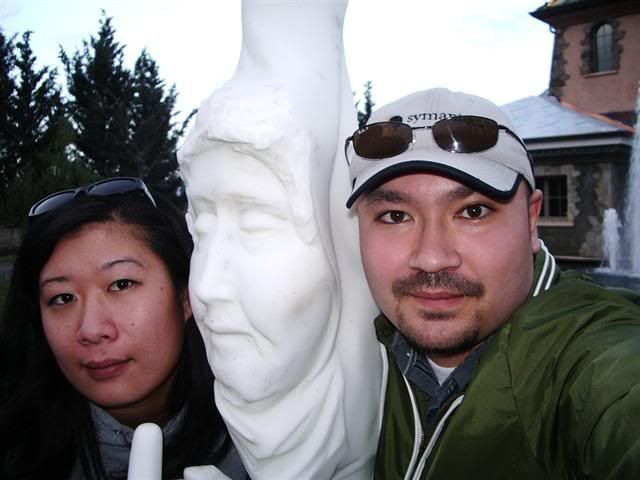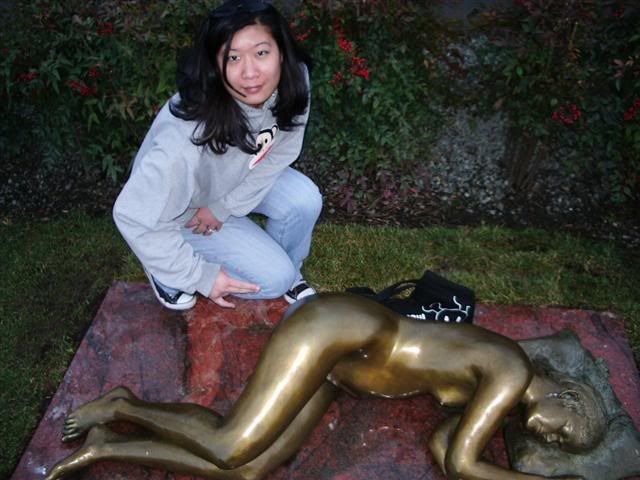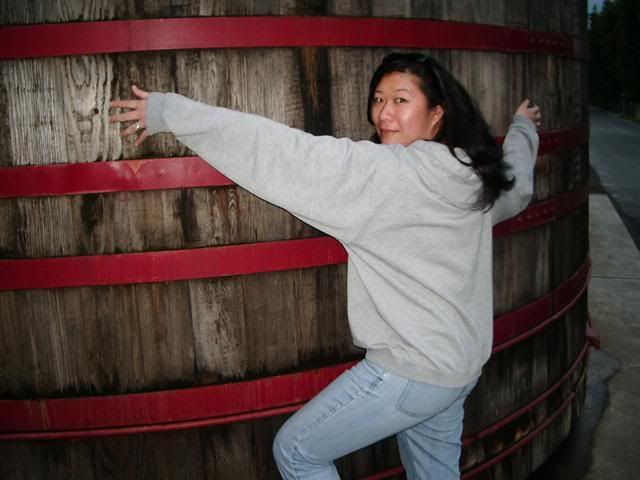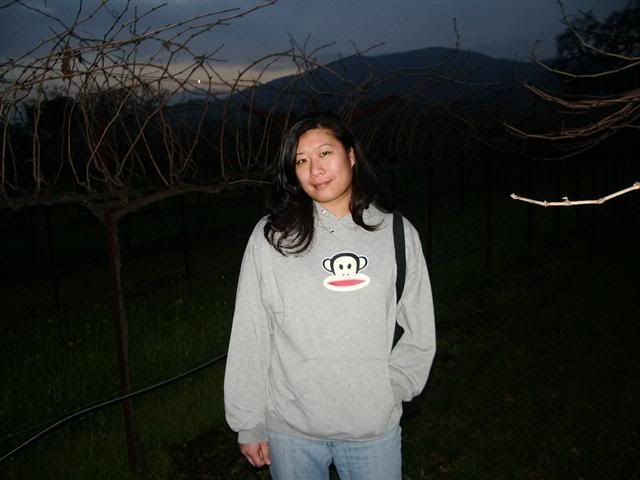 For dinner, Justyn made reservations at one of my favorite restaurants, Bistro Jeanty. We got the tomato soup with puff pastry again. Sooo good. Justyn ordered the beef stew and I tried the coq au vin.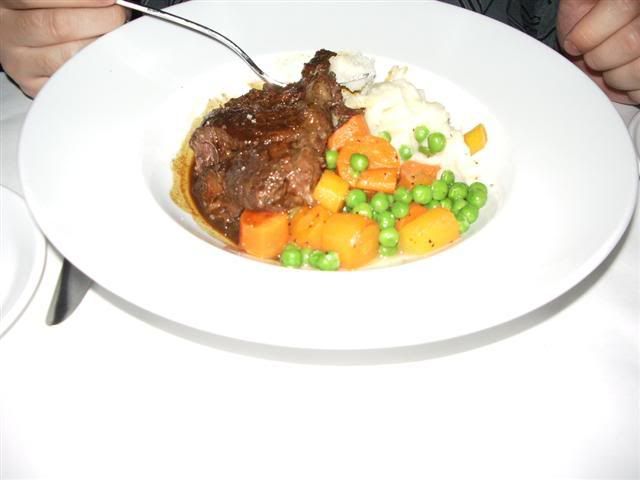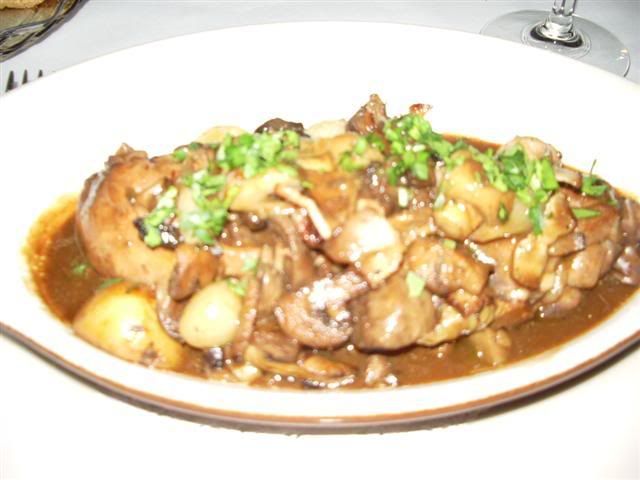 For dessert we got the rum raisin bread pudding with vanilla ice cream. I took a picture of that, but it came out over exposed.
The next morning we went to Bouchon Bakery to get breakfast and coffee. Justyn got a cream cheese muffin thing and I got a sticky bun. I don't normally like sweet things, but their pastries are delicious.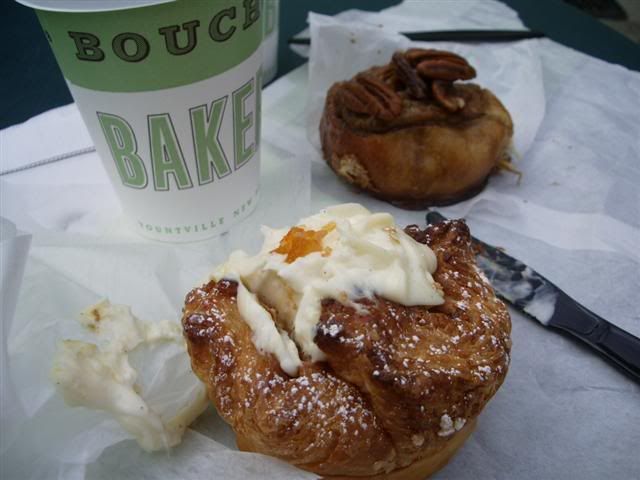 Before we left Napa, I wanted to visit one of my favorite wineries which is Milat. It's a family owned winery and the guy that runs the place is hilarious. He instantly remembered us and started the tasting right away. The last time we visited this winery I bought a Chenin Blanc & Port. We went away with the same thing.